Handle tray bracket light arm system for Gopro TG5 RX100 Canon Camera housing
Specification:
Material: Aluminum alloy, anti- corrosion.
Size: Extendable base, 19-25cm in length.
Function: Connect camera housing and flash light and float arm.
Application:Fit for Gopro camera housing and the other camera housings( common use).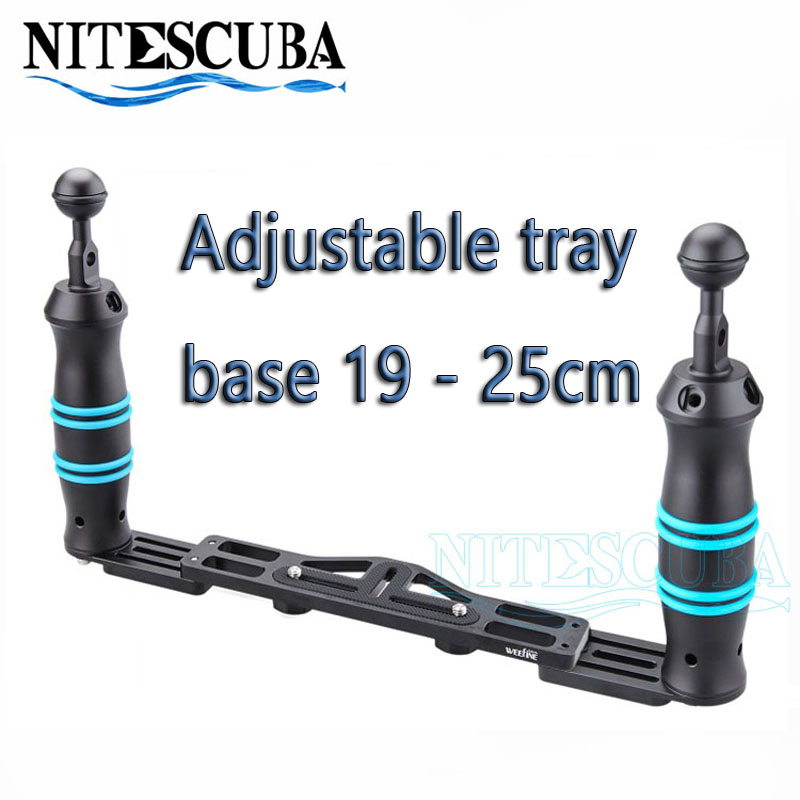 Package includes:
handle tray bracket*1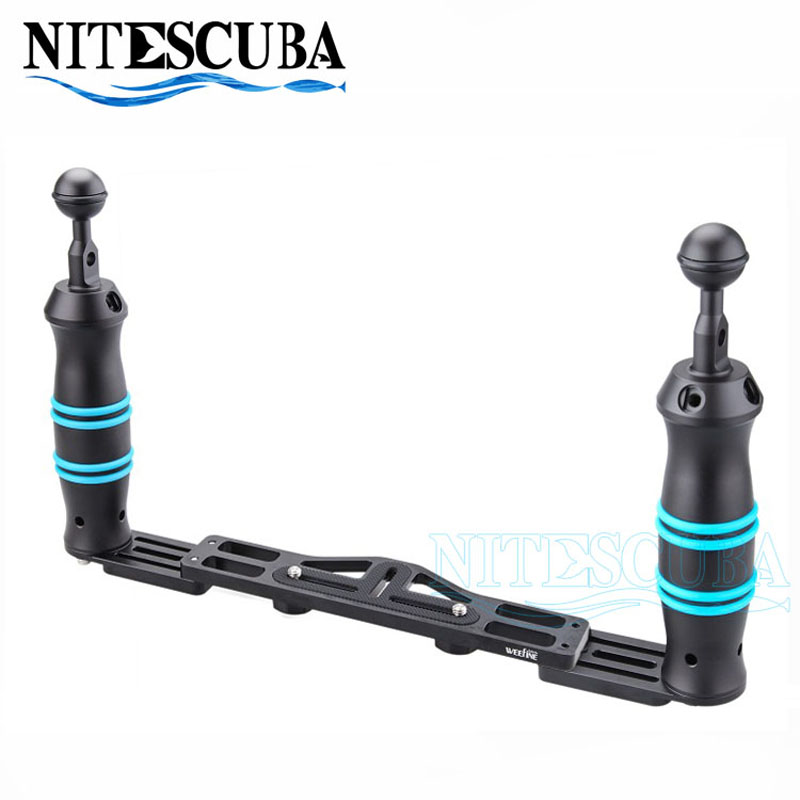 Material: 6061-T aviation aluminum alloy
Length of handle base: 19cm- 25cm
The arms use 1/2 joints, stable and flexible.
The camera interface is equipped with two 1/4 screws for auxiliary anti-loose.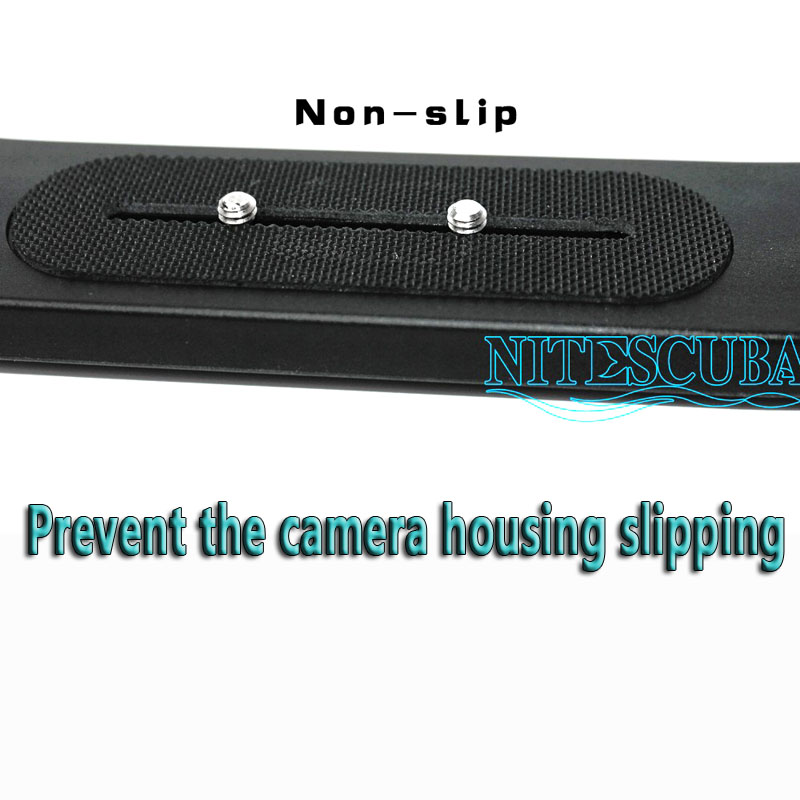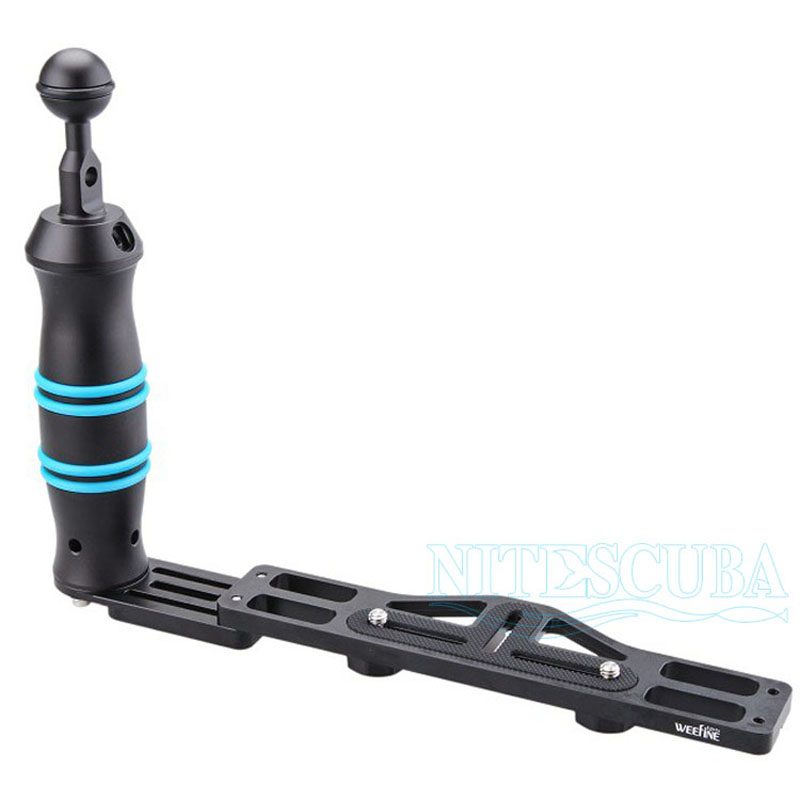 Extra ball head adapters can be freely added to fix more lights or float arms or handles.
(Ball adapters are just for demo, not included in this bracket, but can buy in nitescuba store.)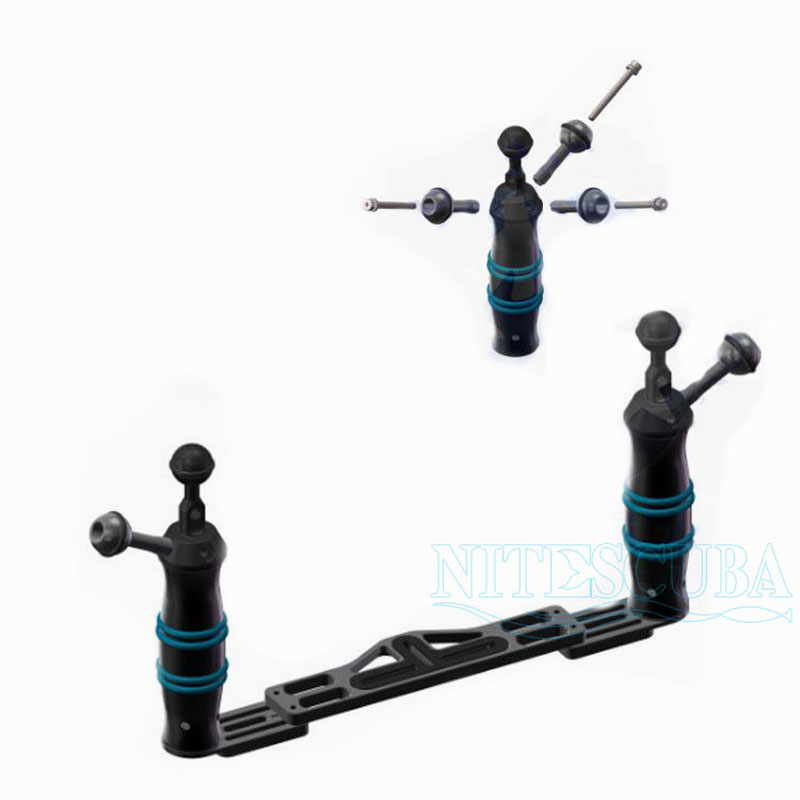 Professional Underwater Photography Equipment